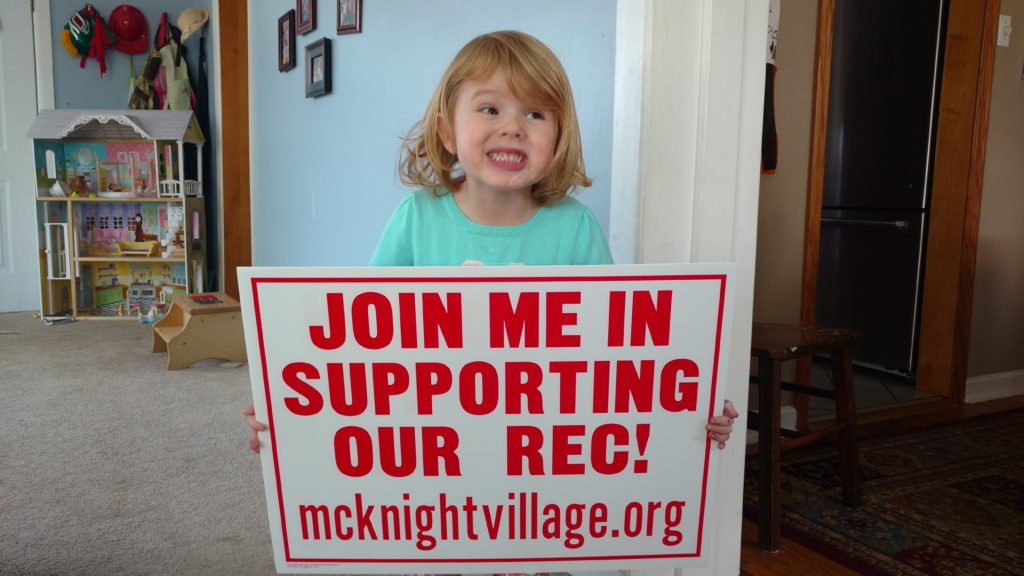 I have taken on the role of Membership in the MVCA for 2017. I am interested in this role two reasons: 1) Despite our efforts, there are still many people in the neighborhood that are unaware of the private nature of the Rec and/or the function of the MVCA and we believe that some more visibility and information can help rectify this, and 2) By getting some better and more focused information out to the many new people that have moved into our neighborhood, we can not only provide interested and able board members to continue on the civic efforts of the MVCA well into the future, but we can increase our yearly membership to a level that better sustains and supports our property for the foreseeable future.
With that said, I will be heading up an MVCA membership drive in the month of February, with a door-to-door membership campaign to be held between 2pm-5pm on Saturday, February 11th. We will bypass the homes of 2017 members, so if you would like us to miss you, please get your membership forms in ASAP – they can be found attached to January's MVCA newsletter or online at our website, www.mcknightvillage.org. You also have the option to become a member through our PayPal link, also found on the website.
To aid us in this membership campaign, the MVCA is printing signs that read "Join Me In Supporting Our Rec" to place throughout the neighborhood in an effort to increase our visibility and bolster membership. We hope that these signs reinforce the fact that the Rec is our shared community endeavor and that we want active partners in its ownership. If you are interested in displaying one of these signs in your yard for the month of February, please contact me via phone or email.
I am also looking for volunteers to join us in spreading the word door-to-door on February 11th. Many of you have volunteered to do so at one of our recent open meetings. I will be contacting you shortly with more details. If you would like to volunteer to aid us in these efforts, please contact me.
Finally, for those of you that are not members, and for those of you that have questions regarding the MVCA or the Rec, please be home on February 11th, between 2pm – 5pmso that we may speak. It is our goal to bring you into the fold. It truly does take a Village, this is something that I am learning, and I hope to share some of my findings with you and include you as a partner in our little neighborhood on a hill.
Eric Blondin
412-209-5525
ericcblondin@gmail.com